Deliver context to medical device technicians for mission-critical tasks
Take control of your environment by harnessing field intelligence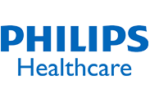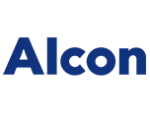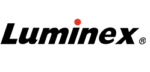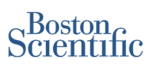 Out in the field, your workers require high-precision data to perform a variety of jobs involving sophisticated medical devices.
east
And these assets only grow in complexity with every model refresh.
Without the right information and efficient preventative maintenance processes, malfunctions could occur, requiring hospitals to take critical machines offline.

In high-impact, tight-regulation environments like healthcare, mistakes can be costly. From asset downtime to regulator fines to actual human lives, imprecise work in the medical device industry has serious consequences. Technicians need accurate, contextual guidance that addresses the multilayered intricacies of medical asset installations, maintenance, audits, and inspections.
Arm your field engineers with the precision they need
Designed to deliver the same rich experience in offline environments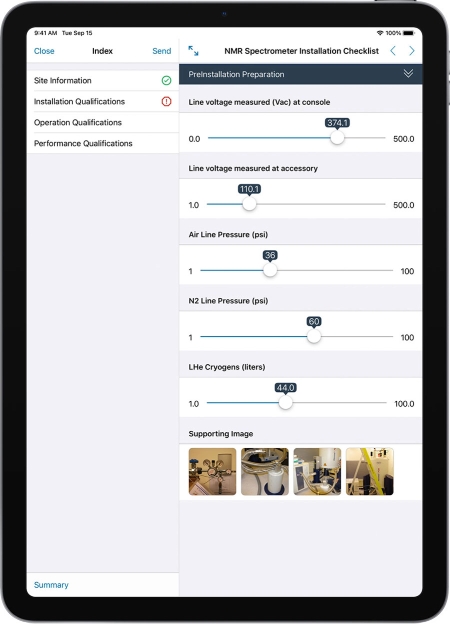 Accelerated productivity and revenue recognition
Leverage increased productivity to boost technician activity, eliminate backlog, and accelerate revenue recognition. Install, inspect, and maintain more medical assets on more sites, with fewer truck rolls, in less time.
Site readiness before you arrive
Arrive prepared at every job with context. Coordinate construction effort prior to delivery to ensure hassle-free installation of large-scale diagnostic equipment.
Accurate and consistent installations
Equip your technicians with contextual information to manage and conduct installation of sensitive medical instrumentation – exactly when they need it.
Context-driven repair
Medical instrumentation has a fine gradation of failure, and each precise point could trigger a different workflow. Ensure that your engineers have the right information to identify any failure and bring devices back up from any given point.
Intelligent field service realized
Transform data into actionable insights that inform business decisions, from streamlined preventative maintenance of sophisticated medical equipment to efficient inventory and logistics management.
Differentiated customer service
Enable real-time communication with customers. Send work order reports, alerts, and quotes on the fly and create new opportunities for your sales teams.

Painless compliance? Yes, it's possible.
Guide technicians through their workflows with compliance built into the process – keeping them in step with ever-changing medical regulations. Increase asset uptime and mitigate regulatory risk with traceable, on-demand compliance reporting.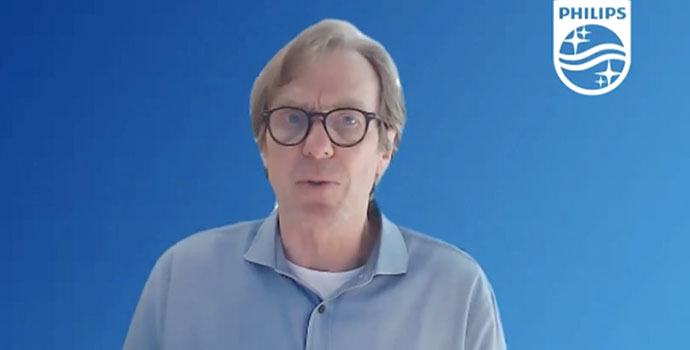 Conrad Smits from Philips Healthcare
Discover how Philips Healthcare empower medical service with digital transformation.
Gateway Mechanical cranks up productivity with TrueContext
On the executive level, the company knew that it simply couldn't keep the paper process status quo.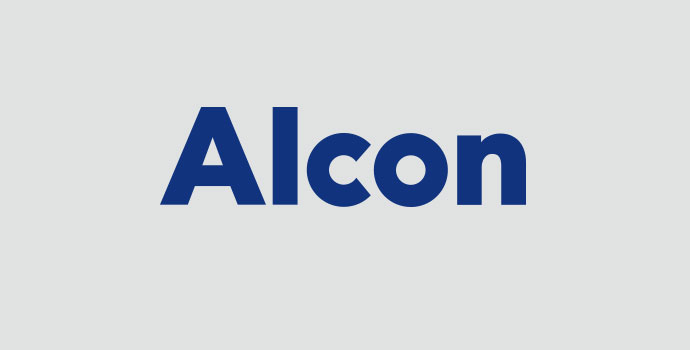 Alcon's vision for streamlined field services
Alcon manufactures innovative medicines and devices to serve the full lifecycle of eye care needs.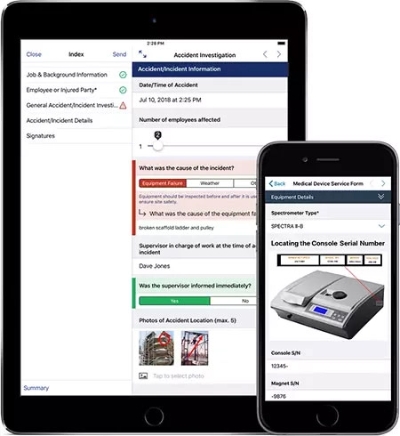 Increase field engineer productivity and first-time fix rates
Boost technician morale and productivity by giving field engineers context and intelligence to service complex assets. Guide field engineers step-by-step with asset-specific forms that change contextually depending on input. Reduce data entry work for field engineers with Data Router, a feature that gives field engineers a way to capture UDIs, and other forms of GS1 barcodes effectively on their mobile devices.
Leverage data from key systems to give engineers context and intelligence
Connect TrueContext to FSM, EAM, EHS, CRM, and more. Ensure detailed asset information is pre-filled in-form before the engineer starts the service call. Use IT-approved point-and-click integrations or API/web hook functionality to pull live contextual data from your systems. Or, pre-load data like job location, directions, contextual asset history, and asset readiness for offline use in the field.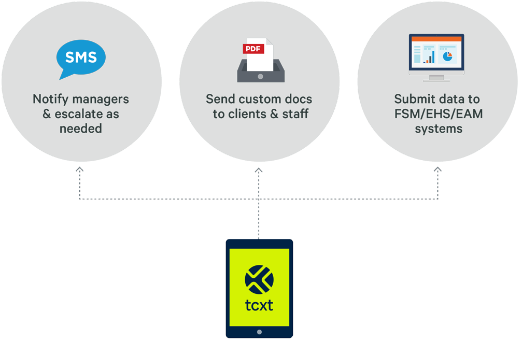 Fine-tune asset service to reduce costs and increase asset uptime
Route field data submissions to senior technicians or managers to triage answer exceptions, threshold violations, or other issues found during service calls. Ensure everyone from the customer to your back office has complete visibility into assets and work completed with detailed customer or asset-specific reports (PDF, Word, XLS, JSON, XML, CSV, and HTML).
Explore how organizations in your industry are solving critical business and operational problems with our help
Designed for the complexity of medical equipment
Get a demo and start a trial today.
By submitting this form, you agree to our privacy policy.