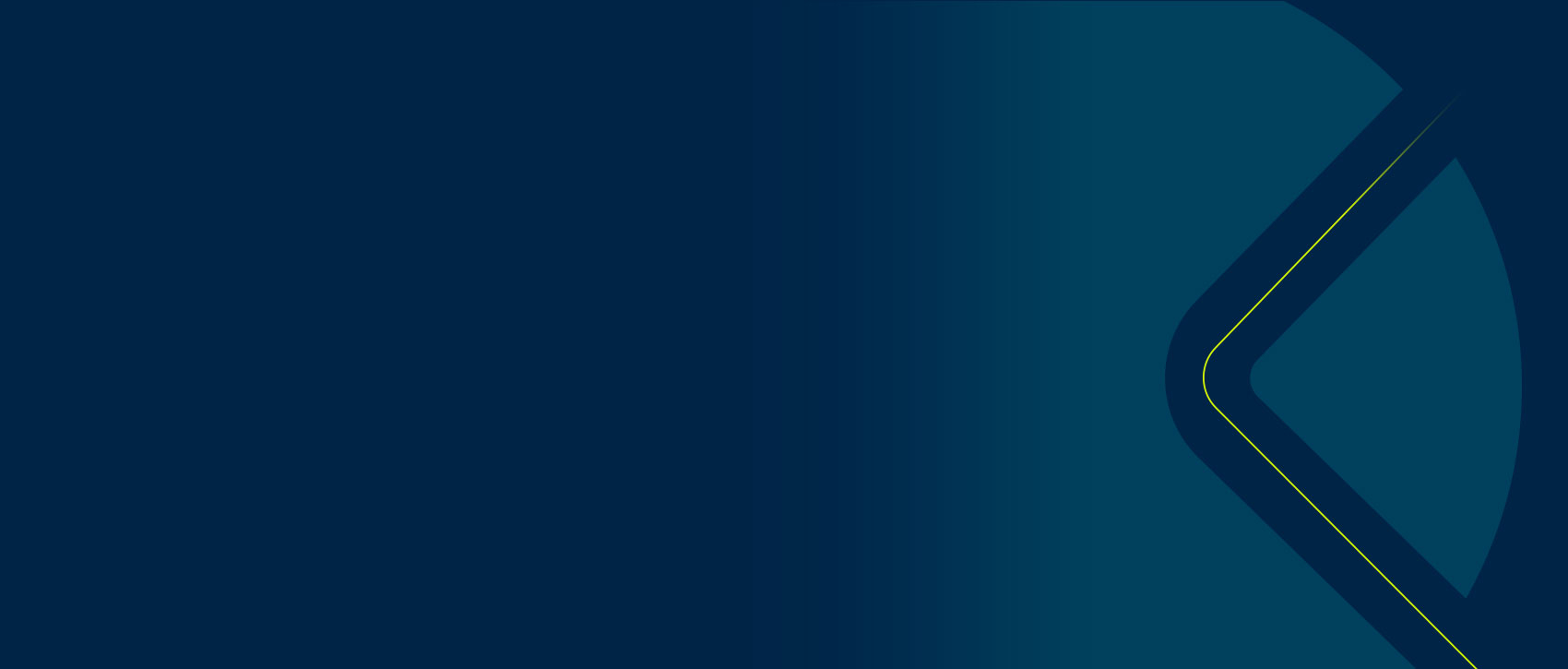 Find the right solution for your field service operation
Essentials
For field teams looking to start their digitization journey
Gear up your organization for the potential of real-time field data
$25
PER LICENSE PER MONTH BILLED ANNUALLY
Includes…
Advanced data collection
Straightforward business logic
Professional documentation
Seamless cloud storage integration (Google, Box, DropBox, etc.)
Email and SMS notifications
Full offline capability
ADVANCED
For operations in increasingly complex field service environments
Equip your field teams and back office with workflow automation and data integration
$45
PER LICENSE PER MONTH BILLED ANNUALLY
Everything in Essentials and…
Advanced conditional logic
Guided workflows and in-form resources
FSM, EAM, CRM and other platform integration
Fully customizable reports and records
Higher usage limits for data sources, form questions, and logic rules
most purchased
ENTERPRISE
For organizations looking to reap the benefits of field intelligence
Unify data across people, assets, field sites, and borders to unlock new levels of productivity and compliance
Everything in Advanced, plus…
Collaborative workflows with rich media data capture
AWS and proprietary system integrations
Data routing and data source partitioning for an improved mobile experience
Single Sign-On
Unlimited forms, logic rules, data sources, and more**
Included in all plans: Built-in app security + HIPAA, SOC2, and FDA compliance
TrueContext is quick to deploy and quick to generate ROI
91%
of customers agree complex field work became more efficient*
1,500
hours per year saved through improved tracking processes by Alcon
400%
reduction in technician onboarding time by GOJO/Purell
*source: TrueContext customer survey conducted by Wakefield
5/5
See review on
Capterra.com
"This amazing product enables us to collect various field data, feed it into our corporate EH&S and Asset Management systems, saving a lot of time and effort. The forms are easy to build and intuitive to use. This is a really well thought-out and designed product."
OLEKSIY GOLOVCHENKO
SR. AIR COMPLIANCE SPECIALIST
ENCANA





Frequently Asked Questions
Who is the Essentials Tier best suited for?
The Essentials Tier is best suited for any organizations who have a small number of straightforward, linear workflows to be automated by replacing either paper-based or other manual processes. It includes everything needed to rapidly build and deploy powerful field service applications, offering an ideal entry level solution for small teams to get started quickly with our low-code field service app platform.

As an entry level solution, Essentials is of maximum benefit where the focus is on improvements to baseline technician productivity, and rapidly improving tactical operational efficiencies on a limited scale.
Who is the Advanced Tier best suited for?
The Advanced Tier is suitable for organizations with complex, interdependent field service workflows, managed through defined business processes running on popular back office systems. Using our platform, citizen developers and IT professionals are able to collaborate, rapidly designing dynamic field applications connected to their system of record, all while gaining access to fully customizable job reports and a highly optimized user experience for field technicians.

Advanced Tier is the perfect fit for teams who need to improve the quality of their field data captured across connected workflows, for example where technicians' completed work orders must generate follow up dispatches, or when job reports needs to be updated by the technician after submitting.
Who is the Enterprise Tier best suited for?
The Enterprise Tier is suitable for organizations who have a need to scale transformative data gathering capabilities across their entire organization, and leverage data-driven insights for critical business decisions. App developers on our Enterprise Tier experience the fastest design-develop-deploy cycles by applying form templates, and IT departments benefit from Single Sign-On and Mobile Device Management capabilities to manage access and usage.

Enterprise Tier enables business leaders to connect real-time, large scale field data to drive continuous improvement by setting and measuring KPIs, and achieving unprecedented optimization of frontline workers with productivity and efficiency gains in SLA attainment and customer satisfaction.
Are there limitations on how many forms I can create?
Advanced and Enterprise Tiers allow you to create and deploy unlimited forms. The Essentials Tier has a 10 form limit.
Can you build my forms and workflows for me?
Yes. Our mobile implementation and usability experts often build forms for standard deployments in about a week.
I'm interested in two TrueContext solutions – Safety Automation and Installation & Maintenance. Do I have to pay two subscription fees?
No. All industry solutions are included in all TrueContext subscription plans. You can mix and match forms from all solutions.
How do I get my existing forms on the mobile app?
Many of our customers start with a template form (e.g. safety inspections, surveys), and use the TrueContext Form Builder to modify them to fit their needs. This is an easy way to get up and running quickly. You can also create your forms from scratch.
Can I use multiple cloud services in the same workflow?
Yes. All TrueContext plans include no-code, easy-to-configure connections to many common free and paid cloud services, including Box, Google's G Suite, and others. These can be combined to create sophisticated and powerful automated workflows.
Is it possible to integrate Enterprise services, including in-house ERP systems, with TrueContext?
Yes, the Advanced and Enterprise plans include these connections. You can use out-of-the-box connections to connect to Salesforce, Amazon Web Services, and others. In addition, TrueContext REST API lets your IT team connect to virtually any ERP, including SAP, Oracle, and others.
Full Feature List
| | | | | |
| --- | --- | --- | --- | --- |
| | | Essentials | Advanced | Enterprise |
| Rapidly Build Native Mobile, Low Code, Field Service Apps | | | | |
| Low Code Form Builder | +An intuitive, drag and drop form builder enables anyone to customize or build field service optimized forms from scratch. | | | |
| Mobile-Native Form Design and Data Collection | +Mobile-native layout and input controls, optimized for an in-the-field user experience on smartphone and tablets of any size. | | | |
| Offline Support | +Field personnel can access and complete forms when remote sites lack network connectivity, and submissions are automatically sent when connectivity is restored. | | | |
| Repeatable Sections | +Enable capturing data as multiple line items, such as parts numbers and costs required for a job. Automatically calculate totals, and easily review in a summary table adapted to the number of entries added by the technician. | | | |
| Version Control and Change Management | +Automatically retain previous versions of forms to ensure changes can be tested and rolled back if necessary. | | | |
| Conditional Form Comments | +Requires field technician to enter follow-up details or additional information in the form of a comment, conditionally based on the answer to a previous question. | | | |
| Conditional Form Logic | +Send users through different form workflows based on job context, or change form requirements based on multiple factors, speeding data collection and improving data accuracy. | | | |
| Answer Exceptions | +Special handling for inspection items which have a severe operational impact. Forms have built in detection of critical business logic decisions, so your technicians save time in determining the necessary steps to follow. | | | |
| In-Form Help | +Include context-based help with questions in a form, such as how-to videos, diagrams, and compliance regulations. | | | |
| Template Based Forms | +Template-Based Forms allow form builders to quickly and easily create and edit groups of questions that follow a repeated pattern. These repeated sets of questions can then be repeatedly referenced in inspection, audit, or checklist-based forms, saving time and effort in form creation. | | | |
| Form Limits | +Maximum number of forms available which can be created. | 10 | Unlimited** | Unlimited** |
| Conditional Logic Rules per Forms | +Maximum number of any individual forms' conditional logic rules. | 0 | 100 | Unlimited** |
| Maximum Questions per Form | +Maximum number of any individual form' questions. | 250 | 750 | Unlimited** |
| White label | +Publish a white label branded mobile app in app stores within 7 days. Retain full control of testing procedures and publishing schedules. | | $ | $ |
| Multi-language | +Collaborate on the same workflow—without having to maintain and manage multiple versions of the same workflow in different languages. | | | $ |
| Optimize Workflows and Technician Productivity | | | | |
| Job Dispatching | +Dispatch forms to field personnel pre-filled with job details, saving time and streamlining work assignments. | | | |
| Organize Forms by Due Date, Priority, or Locations | +Dispatched forms are able sorted and organized on-device, to allow technicians to optimize their planned work. | | | |
| Real Time SMS Notifications | +Trigger an SMS notification conditionally to field service supervisors based on data submitted in a form. | | | |
| Dispatch Destinations | +Automate common business processes, such as manager or peer approval, based on submitted field data. | | | |
| Edit Form Submissions & Track Changes | +Field personnel can optionally edit and resubmit completed forms, enabling information to be easily updated and refreshed as needed. Each revision of a submitted form is tracked for compliance purposes, capturing who changed what in each revision. | | | |
| Mobile Search | +Technicians are often dispatched to job sites without a full understanding of what work has already been carried out. This capability allows technicians to search and retrieve information for any previous work done at a job site. | | | |
| Resource Images | +Embed images like diagrams or illustrated job steps for technicians to refer to in order to understand how to complete a task. Images are available offline. | | | |
| Formatted Question Text | +Format text with headings, bulleted/numbered lists, bold, or italics to increase readability and comprehension of longer questions or instructions. | | | |
| Camera to Text | +Using their device camera, field personnel can rapidly and accurately capture complex information, such as serial numbers, dataplates, and labels directly into forms. Accuracy in data capture is improved by avoiding costly data-entry errors either during the job, or later after the error has gone undetected for a period of time. | | | |
| Teamwork | +With our multi-user workflow, more than one technician can work sequentially to complete an assignment. Mobile users can transfer forms easily for true collaboration in the field. Supervisors or team leads can track work in progress and unassign or reassign work. Field workers can transfer work in progress and find and claim work from other technicians. | | | |
| Document Scanning | +Technicians can now include work recorded on paper documents within their forms directly. Within the context of a form, technicians can use their mobile device camera to take picture of multi-page documents, reports, contracts, or other job-related information which is needed to support traceability or compliance requirements. | | | |
| Data Routing | +Extract relevant information from a string of text such as a barcode, and send it to subsequent questions. Process data that flows into a ProntoForm and use it to run the business logic in that form. | | | |
| Customer Feedback Forms * | +Automatically dispatch pre-visit readiness checklists to ensure site preparedness and avoid rework, or send post-visit customer satisfaction surveys to manage customer sentiment and reduce churn. | | $ | |
| Gain Operational Insights with Reports and Analytics | | | | |
| Real-Time Form Submission Dashboard | +Filter submissions, view on a map, and schedule data exports for easy data review and management. | | | |
| Basic Analytics | +Easily create dynamic, customized graphs to gain actionable insights from answers submitted on forms. | | | |
| Job Reports and Customer Work Order Records | +Capture form submissions in CSV, PDF, HTML, Word, JSON, XML | | | |
| Customizable Reports and Records | +Customizable Excel, PDF, Word, HTML, XML, JSON with DREL, Handlebars, or Freemarker | | | |
| Advanced Analytics | +Uncover trends, patterns, and deep business insights with customized dashboards from Birst. Enable data-driven processes with rich business intelligence to dramatically improve operational performance | $ | $ | $ |
| Secure Operational Rollouts and Form Deployments | | | | |
| User Roles | +Control who can manage, test, and submit field service forms. | | | |
| Configurable Password Policies | +Set how complex passwords must be, and how frequently they must be reset. | | | |
| SOC2 Type 2 Compliance | +Our platform complies with SOC2 Type 2 criteria for data security, service availability, and customer confidentiality. | | | |
| HIPAA Compliance | +A Business Associate Agreement (BAA) is available for execution upon request. | | | |
| iOS Apple Business Manager Distribution | +Compatible with Apple's MDM solution | | | |
| Single Sign-On | +Compatible with Okta, OneLogin, Azure Active Directory, Active Directory Federation Services, and SAML 2.0. | | | |
| Team FormSpaces | +FormSpaces are for multi-team environments which require controlled access to certain forms. FormSpaces enable teams to manage which users, or entire teams are able to access different forms, and control deployment of new or updated forms to selected super-users. | 2 | 25 | Unlimited** |
| Connect Business Systems with the Field | | | | |
| Google Cloud Storage Connector | | | | |
| Box Cloud Storage Connector | | | | |
| DropBox Cloud Storage Connector | | | | |
| ShareFile Cloud Storage Connector | | | | |
| OneDrive Cloud Storage Connector | | | | |
| FTP/SFTP Storage Connector | | | | |
| Salesforce Connector | | | | |
| ServiceMax Connector | | | | |
| ServiceNow Connector | | | | |
| SharePoint Connector | | | | |
| Zendesk Connector | | | | |
| Amazon Web Services Cloud Storage Connector | | | | |
| Data Source Partitioning | +For large data sets, partitions apply filtering to expose limited amounts of data to certain users through their forms. Partitioning improves user experiences by ensuring data accesses throughout all forms are performant. | | | |
| Enhanced App-to-App Integrations | +Open and pre-fill forms from web pages, emails, and apps. On Advanced and Enterprise tiers, enable two-way communication between TrueContext and on-device apps, even when offline. | | | |
| REST API and Webhooks | +Connect interdependent workflows, automate dispatching, manage users, and integrate with back-office systems of record using custom APIs and Webhooks. | | | |
| Data Source Limits | +Maximum size of external data per form. | 100K Cells or 10K Rows | 500K Cells or 50K rows | Unlimited** |
| Professional Support and Implementation Services | | | | |
| Comprehensive Knowledge Base | +Access to an in-depth collection of online help, including a forum for community involvement | | | |
| Live Support via Phone, Chat, Email | +Professional, timely support is available for all customers within normal business hours | | | |
| Enterprise Premium Support | +Augmented customer support phone coverage for severity 1 issues outside of standard business hours. | | | $ |
| Professional Services | +Accelerate time to deploy and ROI by engaging with TrueContext implementation specialists to design and build forms based on your unique field service processes | $ | $ | $ |
$ = optional paid add-on


= included with tier subscription
* Customer Feedback Forms are designed for use in supporting our standard mobile form use cases, such as verifying job site readiness and capturing customer feedback. We evaluate fair use on the basis of submissions, specifically the ratio of Customer Feedback Forms submissions to standard mobile form submissions. Our definition of fair use is based on a ratio of 10:1 or less Customer Feedback Form submissions to our standard mobile form submissions.
** Safeguards, including without limitation data source size limits, maximum number of conditional logic rules per form and/or maximum number of questions per form, may apply to some features in order to ensure acceptable performance of services and devices.
Ready to accelerate your business?
Get a demo and start a trial today.
By submitting this form, you agree toour privacy policy.